Rockaway, NJ, June 30, 2011 –(PR.com)– Golf4Her, LLC, the popular online retailer for women's golf apparel and gear, has re-signed LPGA Futures Tour Player Mallory Blackwelder to an endorsement contract for 2011, the company announced today.
The contract was finalized as Blackwelder gets ready to compete in the 2011 U.S. Women's Open, being held at The Broadmoor in Colorado Springs July 4-10.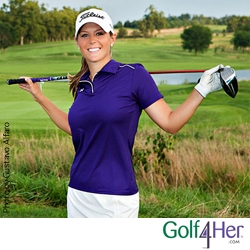 Read more
Fort Lauderdale, FL, June 30, 2011 –(PR.com)– As a leading name in discount brand sunglasses in the country, Sunglasses Center is now proudly announcing the availability of parts for many sunglasses models. These parts will come in handy for any particular repairs needed or simply for clients who wish to have their old favourite sunglasses look new again.
The replacement parts section of Sunglasses Center's online store includes parts for different selected brands, such as Persol, Arnette, Dolce & Gabbana, Oakley, Maui Jim, Prada, Police, Ray-Ban, Roberto Cavalli, Tom Ford, Versace and more. Clients now have the option to order a broken or missing part. Read more
Las Vegas, NV, June 30, 2011 –(PR.com)– Ms. Havlin has recently been issued a patent for the Twistii, as well as being selected to have the Twistiis featured in the Attendee Gift Bags at the 2011 Daytime Emmy Awards in Las Vegas on June 19th.
An estimated 500+ guests are expected at the 2011 Las Vegas Film Festival, and all will depart with a 2011/2012 Las Vegas Film Festival Twistii Pin Up Girl Calendar. Every year a few honorable mentions are hand-selected by the LVFF staff for sponsorship of the festival. The Twistii Pin Up Girls will be walking with Ms. Havlin down the red carpet. Read more
Oxford, United Kingdom, June 30, 2011 –(PR.com)– Shirtlab, one of the UK's leading online customised clothing websites, has launched a new YouTube channel featuring video walkthroughs for students creating their school leavers hoodies. More videos are planned for release in the next few months. For more information, visit http://www.shirtlab.co.uk or call 0800 1072144. To view the YouTube Channel, visit http://www.youtube.com/user/TheShirtlab.
"Whilst we're proud of how easy our site is to use, we know that some people like to have a video walkthrough on hand, especially the first time they use a site," said Steve Beynon, MD and founder of Shirtlab. "I'm hoping that when they see the video, they'll be pleasantly surprised and realise that the process really is as easy as it appears to be." Read more
London, United Kingdom, June 30, 2011 –(PR.com)– The Wedding Dress Factory Outlet is offering customers the chance to walk down the aisle in beautiful designer wedding dresses – absolutely free. The popular outlet has launched a monthly Facebook competition where brides-to-be can win a designer wedding dress of their choice from the store.
Facebook fans can enter every month for a chance to win a brand new designer wedding dress, or be refunded on a dress already purchased from the outlet. All they need to do is answer a question on the Wedding Dress Factory Outlet's Facebook wall. For a second entry, fans who have visited the store can post a review of their experience on the Facebook page and will automatically double their chances at winning a wedding gown up to the value of £400. Read more
Bensalem, PA (PRWEB) June 30, 2011
On Saturday, environmental stewards from the sustainable swimwear company Eco Swim By Aqua Green and community volunteers joined together for a cleanup of the Delaware River at Neshaminy State Park. Neshaminy is a beautiful 339-acre park and is a popular destination for boating, swimming, hiking and picnicking for thousands of visitors each year.
Hardworking volunteers prevented 615 pounds of trash from flowing into the Delaware River and ultimately the Atlantic Ocean. Some of the trash collected included 565 plastic bottles, an array of Styrofoam pieces, tires, lawn chairs, construction debris and a liquid petroleum canister. Read more
Deerfield Beach, FL (PRWEB) June 30, 2011
After creating and selling handmade jewelry online for several years, jewelry designer Beth Devine decided that her original website needed to be replaced with an updated one to provide online shoppers with a more user-friendly shopping experience and a simpler, faster, secure checkout. Not only did she want the web site design to have a fresh new look, but for it to also be accessible from mobile devices.
Among the new features are an updated site navigation to enable easy browsing and additional categories have been added to help narrow search options quickly. All of these new categories are accessible from a drop-down menu bar and include a "Shop by Color" feature and a "Weddings" section that allows visitors to shop for handmade bridal jewelry, bridesmaid jewelry and flower girl jewelry by category. There is also a "Great Gifts" section that enables customers to easily search for jewelry gifts by price, including gifts under $100 and gifts under $50. E-Gift Certificates are now available and may be ordered in any increment. Read more
VeryPashmina.com survey reveals 67% of women believe pashminas are a higher quality garment than shawls. This is despite the fact that pashmina is not a fiber recognized by the Federal Trade Commission and therefore there is no guarantee of any material difference in the construction of the product.
Givenchy, Dior, and Chanel dresses are included in FIDM's Breakfast at Tiffany's inspired exhibition.
Haute Glam Boutique specializes in women's clothing, mix-and-match swimwear, fashion jewelry, accessories and intimates. Haute Glam strives to bring a mix of up-and-coming fashion and great quality at the best prices.