Faviana, a leading designer of prom dresses and elegant eveningwear, announces a new customer relationship initiative for 2012. Faviana will develop their social media relationships as well as new informational resources to help women navigate the world of fashionable evening wear. The initiative will help build customer loyalty and brand awareness.
Freya lingerie is promoting its spring/summer 2012 range with a bold advertising campaign across a number of key London Underground stations. As an added incentive, London Underground travellers are invited to enter a Freya competition to win gig tickets and lingerie prizes.
MIAMI BEACH, Fla., April 29, 2012 /PRNewswire/ – U.S. National Champion and World Finalist, Daria Chesnokova and World Champion Slavik Kryklyvyy performed this past Saturday night, April 28th, 2012 at the Sunshine State Dancesport Competition at the Eden Roc Renaissance Hotel on Miami Beach. Daria and Slavik's performance was enthusiastically received and marked the debut of their new dance partnership.
Read more
FRAMINGHAM, Mass., April 26, 2012 /PRNewswire/ — If you had to use one word to sum up this season's hottest looks, that word would be "color"—plenty of brilliant, eye-catching, mood-brightening color in apparel, shoes and accessories. The bright selection of seasonal fashion features on-trend pieces with pops of corals, blues, mint green, red and fuchsia, and all can be perfectly balanced with white.
Not sure which color to try? Look for a variety of options at every T.J.Maxx and every Marshalls, as each store will get fresh shipments of unique designer pieces in this color trend every week throughout the season! With the rainbow of styles found on runways this season, here are a few key looks to try:
Color Blocking: Pair colorful hues in complementary shades. Pick up a red silk top and skinny pink-colored denim or pair contrasting shades, like an emerald top with a violet maxi skirt, for an even bolder style statement.
Pastels: Not in the mood for brights? Try a subdued hue. Mint green, the season's hottest color, is available in a variety of silhouettes, including denim shorts, flirty skirts and maxi dresses. T.J.Maxx and Marshalls buyers work directly with designers to stock the shelves with colorful pieces at unbelievable prices! Mix mint green tops and white pants with a shoe in a pastel print, or pull a pastel cardigan over a neutral dress for a pop of spring.
Whites: Complement the color trend by adding a touch of white to any outfit for a classically crisp and chic look. Mix pieces with different textures such as eyelet, crochet, pleats or lace for an all-over white ensemble. Try white denim with a coral halter top or accent your outfit with a white tote bag.
Prints: Florals are hot this season in feminine dresses, blouses and even skirts. Polka dots and stripes top the must have print lists and can be found on dresses, sky-high wedges, shorts and peasant tops. Boho inspired prints with lace, embroidery and fringed hemlines come through on tribal-printed maxi dresses and peasant blouses cinched with leather belts.
In a free online video interview, fitness expert John Spencer Ellis interviews personal training pro Greg Justice about his new book. "Treadside Manner" is available now.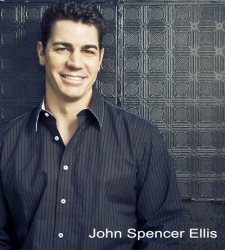 Read more
Asheville, NC, April 26, 2012 –(PR.com)– John Laughter Jewelers, the leading diamond engagement ring jeweler with locations in Asheville, and Waynesville, NC, today announced the introduction of their private label line of jewelry.
John Laughter Jewelers traditionally has provided their clients with some of the top name brands in the industry – names such as Jye's, Philip Stein, and JB Star. The move to a private line of jewelry helps to define them as a leader in the diamond jewelry industry. Read more
Philadelphia, PA, April 26, 2012 –(PR.com)– Food-inspired lifestyle streetwear brand release consists of graphic tees and a snapback.
The food-inspired lifestyle streetwear brand, Pyknic, recently introduced their Spring 2012 collection which consists of eight new t-shirts, a reprint of their staple "Young & Hungry" t-shirt, and the "Creatures" snapback hat. Read more
Brooklyn, NY, April 26, 2012 –(PR.com)– On May 3rd, 2012, Brooklyn Industries will officially launch their latest fashion collection with a summer extravaganza at their Smith Street store in Brooklyn. Inspired by Spike Lee's movie Jungle Fever, the event will embody the eclectic nature of Brooklyn in the summer. Guests will enjoy Dj's spinning for break dancers, a taco stand, bite sized desserts and summer cocktails.
The event will not only highlight new summer styles but it will also serve as the U.S. debut of Wrapp. As one of the first American retailers involved in the mobile application company's U.S. launch, Brooklyn Industries is excited to announce a new partnership with Wrapp. Founded in Sweden in 2011, Wrapp is a social gift-giving service. It allows users to give free and paid gift cards to friends and family from a computer or smartphone, making it as easy to send a gift, as it is to send a greeting. Read more
Beverly Hills, CA, April 27, 2012 –(PR.com)– For skin care advice there is no one that you should be able to trust more than a dermatologist. After completing four years of medical school and up to five years of residency, dermatologists are the medical experts on skin. Unfortunately there are a number of things that many dermatologist may not tell you simply because our society today relies heavily on the use of over-the-counter and prescription products to treat a wide array of skin care conditions. And with the hundreds of new lotions that come out onto the market, most Dermatologists don't actually know the ingredients that go into them or the actual tests that were done to support the healing claims.
#1. Using the wrong lotion can cause dry skin.
Conventional lotions that contain heavy artificial moisturizers and dangerous synthetic chemicals do very little for your dry skin. These lotions coat the skin in a greasy film giving you the illusion of moisture while they are actually damaging the way your skin functions naturally. Your skin produces natural oils to keep it moisturized and the over use of artificial moisturizers interferes with this process. Artificial moisturizers can trick your skin into thinking that it has enough moisture, causing a signal for your skin to stop producing its own natural oils. Skin MD Natural Shielding Lotion will not cause this to happen because it works with your skin and not against it. "Shielding lotions not only protect the skin's barrier but they restore the moisture to the skin and allow the skin to continue to moisturize itself, so that your skin does not become addicted on the moisturizer and ultimately cures dry skin," says Dr. Lisa Benest, a board certified dermatologist. Read more
April 26, 2012 by admin · Comments Off
COLUMBIA, Md.— April 25, 2012 /PRNewswire/ — The timeless beauty and colors found in nature are celebrated inPANDORA's new Spring/Summer 2012 collection, which began arriving at U.S. retailers in April. The new collection, entitled "Floral Nostalgia," features more than 100 new jewelry pieces that combine classic feminine details with contemporary designs and includes hand-finished rings, charms, pendants, earrings and watches.
"In addition to focusing on pieces that are inspired by the beauty and colors of nature, we've also added fun charm designs that our consumers have been requesting, such as a baseball, a duck and a camera, among others," said Angel Ilagan, Vice President, Marketing, PANDORA North America. "The entire collection offers exciting new choices, which will allow women to create and combine bracelets, stackable rings, necklaces, earrings or watch styles to mark any occasion and express her unique story." Read more