Outdated and Sexist or Empowering for Women?: Romance Retreat Based on Controversial New York Times Best-Seller Arrives in South Florida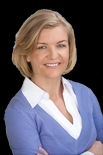 Ft. Lauderdale, FL, June 12, 2012 –(PR.com)– Should a wife let her husband handle all the finances, stop giving her opinion and have sex whenever he wants so they can have a better relationship? Should a single woman listen, rather than talk, on a first date and avoid asking men out? Yes, according to Heart's Desire International, who is hosting The Lifelong Romance Retreat for women in Ft. Lauderdale June 22nd – 24th along with the New York Times best-selling author of The Surrendered Wife and The Surrendered Single, Laura Doyle.
Heart's Desire International teaches women to reconnect with their femininity and their longing to be desired. In this age of equality, some critics find the approach outdated and sexist––but not graduates of the Heart's Desire events, who swear by the effectiveness of the methods in teaching them to have fulfilling relationships.
"Not everyone has gotten the word yet that they can put an end to chronic heartbreak and loneliness by learning a few skills," says Heart's Desire International co-founder Gladys Diaz. "This summer hundreds will make that breakthrough at the retreat."
The organization often receives wedding announcements from graduates of the singles and girlfriends programs and thank-you notes from the wives whose marriages have been transformed into passionate, peaceful, intimate relationships.
"Over a decade ago, Laura Doyle started a romance revolution which is now practiced in 26 countries and 15 languages around the world. Now she is bringing the revolution to South Florida," adds Diaz.
For more information or to register for the retreat, please visit www.heartsdesireintl.com.
Use the Discount Code pleasure to obtain a $375 discount off the price of the retreat.
For more information about New York Times best-selling author Laura Doyle, visit www.lauradoyle.org. Women who register before June 15th with the code "pleasure" will receive a $355 discount.
About Laura Doyle
The press said that New York Times best-selling author and relationship expert Laura Doyle has started "a movement–the genuine kind, the kind with social implications, and the kind that change us forever." Today the social revolution Laura started has spread in over 15 languages and 26 countries as women of all ages have discovered her extraordinary tools for creating intimate, passionate, peaceful relationships.
Laura has appeared on The CBS Evening News, Dateline NBC, The Today Show, Fox, BET, The Early Show and The View, and in The Wall Street Journal, The New York Times, The Los Angeles Times, The Washington Post, The London Telegraph, People Magazine, Time Magazine and Newsweek. Her methods of transforming unhappy marriages into passionate unions and helping single women attract the love that had previously eluded them are legendary.
As one of the top relationship experts and speakers in the world, her authentic, powerful, and personal presentations inspire and make a difference not just to her audiences but also to their loved ones. In her popular workshops and life-changing retreats she reveals poignant experiences from her own 22-year marriage. The Los Angeles Times writes that wives who adopt her program "swear by its effectiveness in relieving marital discord and their inability to cope with the pressures of trying to be superwomen." Laura is extremely pleased to be partners with Gladys Diaz of Heart's Desire International, in her mission to transform the romantic lives of women all over the United States and internationally.
Laura lives near Los Angeles, with her hilarious husband, John Doyle, who has been dressing himself since before she was born. Currently, she is writing her fourth book, developing media projects in the U.S. and Europe, and expanding her training organization for women who teach her methods worldwide.
About Gladys Diaz
Gladys Diaz found her true calling when a South Florida group of single women asked her to be their "married mentor" and coach. The group wanted Gladys to show them how to have the kind of relationship she shares with her husband, Ric. Gladys applied more than a decade of experience as a trainer, public speaker and coach to training the women, whose lives changed completely as a result. Next, Gladys began offering coaching and training for women who were married and in exclusive committed relationships. Later, she co-founded Heart's Desire International, LLC (HDI) to empower women by teaching them the skills they need to create and nurture intimate relationships. HDI has appeared on Comcast's Newsmakers, Univision's Al Amanecer, CNN Español's NotiMujer, Telemundo's Levantate, and numerous radio shows.
As a coach and workshop leader, Gladys shows women all over the world how to go from being lonely singles, struggling girlfriends and unsatisfied wives into women who enjoy their birthright: Being cherished and adored by the man who's right for them. Gladys, who is also a certified Surrendered Wife and Surrendered Single trainer, has kept careful track of the progress of HDI students by measuring relationships formed, engagements and weddings, as well as marriages saved and transformed. Her successful track-record caught the attention of best-selling author and relationship expert, Laura Doyle, who recruited Gladys to be her partner and Director of Coaching and Training for the Lifelong Romance Institute, which provides certified coach training and Lifelong Romance Retreats for Women.
Gladys lives in South Florida with her amazing husband, Ricardo, and her two wonderful children, Nicolas and Xavier. Currently, she is writing a book for girlfriends and working with Heart's Desire International to create a new paradigm in the world of relationships.