In this day and age, pop culture, showbiz glam, and Hollywood celebrities can play a massive part in how people, dress, style their hair, and do their makeup. It's no secret that many women are striving to look much better than their original appearance.
As a result of this, more and more people are opting to go under the knife, and have plastic, and cosmetic surgery. People's obsession with surgery and surgical procedures is growing in popularity more and more every single day. These procedures and treatments can vary from something as relatively simple as a Botox injection, to a more complex and perhaps bizarre sounding operation, such as surgery on your butt, to mimic the rear of certain celebrities in the spot light.
You may be reading this and thinking "who on earth would want to have surgery just so they can have the same shaped butt as a celebrity in the media spotlight"? Surprisingly, the answer is actually, a large percentage of women who can afford the procedure.
The celebrity inspired treatments and procedures don't stop there however, there are now a number of procedures inspired by celebrity women considered beautiful, that are actually becoming more and more common in plastic and cosmetic doctors surgeries. In this article, we will look at three of the most popular procedures, and the women that inspire them.
The Pippa Middleton butt lift – This surgery, although extremely new, is one of the most popular in the world of cosmetic surgery. It was back in April 2011, that the sister of Princess Kate, Pippa, stole the show. Not because of a beautiful and moving speech, or an embarrassing moment. But because of how perfect her rear end looked in the dress that she was wearing. Women from all over the world looked on with envious eyes, as her butt literally stole the show. Plastic surgeons from all over the world decided that if a butt like Pippa's was what was required for women to feel confident, and better about themselves, then that is what they would strive to give them. As a result of this, surgeons soon after, introduced a procedure known as the "Pippa butt lift". This procedure has been very successful, and has given women more confidence, and allowed them to improve their posterior, and look great in form fitting dresses. Read more
Boynton Beach, FL, November 21, 2012 –(PR.com)– Smooth Skin Systems of Boynton Beach, Fla., has launched its new e-commerce website featuring a wide array of anti-aging skin care products.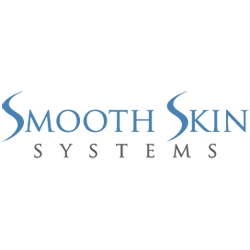 Smooth Skin Systems devotes its efforts to marketing effective skincare products with potent concentrations of high quality ingredients that contain no parabens, phthalates, sulfates, or other controversial or harmful ingredients. It focuses on products with real ingredients for real results.
The company's products include such proven brands as Peptide 6 wrinkle cream, ReNew Youth retinol cream, Refresh Me under eye cream, Exfoliate Me glycolic acid cleanser, Maximum Moisture hyaluronic acid cream, and many others. Read more
Brock Beauty Ambassador Stephanie Bauer gives tips on how to achieve beautiful, healthy hair on The Balancing Act.
Skin Couture temporary tattoo designs are hand-drawn by professional artists, and are available athttp://www.skincouturebodyart.com.
Every girl has embarrassing beauty problems she has to deal with, whether they happen daily or just on rare occasion. Unfortunately, many women don't talk about these problems and therefore don't share information about how to overcome them! The good news is that there are a lot of different beauty products available for any situation you may be in. These solutions can make life easier and mean looking great no matter what.
Five of the most common beauty problems and their solutions include: Read more
Verona, WI, October 20, 2012 –(PR.com)– Wisconsin-based Elysée Scientific Cosmetics has announced their LuminAcai Skin Brightening Moisturizer to protect skin against the visible signs of aging.
Elysee's LuminAcai Skin Brightening Moisturizer features a combination of age-defying "chaperones" that not only work together to protect the skin against the visible damage caused by hostile conditions, such as extreme cold, dryness, stress and environmental agressors, but also helps to improve skin uniformity and luminosity resulting in a younger-looking skin tone. Read more
New beauty product review blog, AntiAgingWrinkelCreamExperience.com, stands with celebrities behind tried and true anti aging cream as the best anti wrinkle cream on the market.
Easton, PA, September 15, 2012 –(PR.com)– Andrea Imperato, owner and operator of Tangles Salon and Day Spa, may have garnered local celeb fame when, as a former student of Northampton County Community College, she was featured on outdoor billboards across the Lehigh Valley earlier this summer. Currently, she is also featured in a television ad for the community college.
Recently recognized by Pureology Serious Color Care as a Top 100 Northeast Salon, Imperato also completed the Small Business Development program at Lehigh University, in addition to being a salon owner. Read more
Along with hot weather, the summer months come with an increased risk of sun damage – which can lead to premature aging. Find out how to treat and prevent dullness, dryness and wrinkles with simple at-home treatments.
Sarasota, FL, August 14, 2012 –(PR.com)– Glycolic Acid and Hydroquinone have both been regarded as effective ingredients to help lighten hyperpigmentation and reverse sun damage. But which is most effective while still being safe?
Glycolic acid is a natural ingredient derived from sugar cane, though it is now often made synthetically. It falls into the set of ingredients called AHA's, or alpha hydroxy acids. Glycolic acid is probably the most common alpha hydroxy acid and has the reputation of being one of the safest forms of alpha hydroxy acid. Glycolic acid is a common peeling agent used in chemical peels and used at a strength of 30-70%, while over the counter strengths are generally less than 10%. Since glycolic acid is an exfoliator, it safely removes the outer layer of dead skin cells on the surface your skin, bringing fresh new skin to the surface. Perhaps the biggest danger of a glycolic peel is burning the skin at high concentrations. Read more