Inner Desire is a great place to visit for women's lingerie sets.
A range of beautiful underwear sets are available from lace, floral, zebra print and lace hearts bra and knicker-sets.
Inner Desire is an online fashion retailer that introduces women to stylish yet affordable intimates. Read more
Fashion Eyewear Adds Two New Brands to their Online Portfolio
Colorado yoga clothing company, be present, has released its fall line of seamless yoga tops, providing flattering fits for many body types.
As fall is approaching, Blush Prom has their 2013 Prom Dresses in production. Prom stores worldwide will start receiving the new prom dress collection, ready for Prom 2013
What do men really want when it comes to clothing? Comfort, timelessness, luxury, fit, quality or an individual sense of style? Most men, they just want it all…. And why not!
Pudu, a men's clothing label which has a huge presence in Australia has now launched online in India and retail online via http://www.pudulifestyle.com . Their range of casual clothing for men includes shirts in linens, organic cottons, canvas stretch and prints. The collection also includes pants, lounge pants, cargos and easy to wear shorts. Read more
South of Exotic is known for its unique stone jewelry designs and have now expanded their jade jewelry selection with the addition of a new jade necklace collection.
Skincare Market Inc. has products such as SkinMedica which are know for showing results that actually work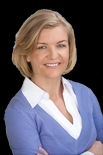 Get ready for summer with Rocky Top Leather and all of the newest styles from Corral boots.
CHENGDU, China, Dec. 8, 2011 /PRNewswire-Asia/ — Global supplier Milanoo, renowned for fashion and trendiness, gets ready to invite you to experience an array of spring colors with preview of the new styles and designs of 2012 handbag spring color styles this Christmas. Milanoo recommends these colorful and beautiful handbags as wonderful Christmas gift ideas for your family members, friends and relatives to show your love.
What's attractive about this handbag collection for Christmas is that Milanoo offers so many spring-themed colors. The most fashionable spring hues in 2012 are all concluded as yellow, orange, dark coffee-brown, pink, black and color blocking which are all featured in this Christmas collection. The choices for different styles of the handbags vary with classic and fashionable designs, stylish cross body bags, handbags, shoulder bags, convertible bags, and PU tote bags. Put some color in your life with these special Milanoo handbags! Read more