Los Angeles, CA, September 30, 2012 –(PR.com)– Online vegan fashion and design community WishYouWereVegan (WYWV) will be hosting it's first official auction starting today at 5:00 PM PST and running through October 8th, 2012 at 5:00 PM PST benefiting Mercy For Animals. The Items being auction are 4 one-of-a-kind high-end 100% vegan handbags designed by fashion label KRZE Studio and made in Italy.
The auction is the culmination of WYWV's first community collaboration project which called for followers on Facebook, Twitter, Tumblr and Instagram to submit their wishes for fashion items that they wish were available in vegan friendly materials. The most popular trends were used as the inspiration for the creation of the handbags being auctioned off starting Friday. Read more
New York, NY, June 20, 2012 –(PR.com)– Calling all Eco-Fashionistas: Cala Ossidiana and Kaight boutique are teaming up to bring a trunk show of Eco-friendly swimwear to NYC's Lower East Side on Saturday, June 23rd from noon to 6pm. Cala Ossidiana designer Anne Pachan will visit the store for the trunk show to help customers select the best fitting swimsuit, and to style it with Kaight's fabulous accessories for a beach getaway. Enjoy refreshments and island-inspired music while you shop, and take home gift bags sponsored by Bio Supplements haircare.
About Cala Ossidiana:
- Cala Ossidiana creates eco-friendly modern luxury swimwear.
- Cala Ossidiana uses a nylon/Lycra fabric from an Italian mill that shares our sustainable philosophy – their production is run entirely on renewable energy, including solar panels on the factory roof.
- with each meter of fabric purchased, a meter of Argentinian rainforest is preserved through the World Land Trust – that translates to about 1 meter of land for each onepiece swimsuit, and about half that for each bikini.
- all aspects of production and distribution are based here in NYC, often with women- or minority-owned businesses. Read more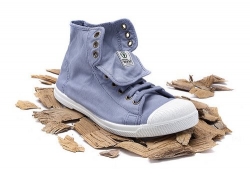 San Francisco, CA, June 09, 2012 –(PR.com)– Refill, reuse, repeat is the concept behind Use Me! Products, an organic, vegan, sulfate-free, paraben-free, eco-friendly professional hair care brand based in Portland, Maine. Now available in the San Francisco area, the small yet growing company hopes for a successful launch, as its philosophy and values are similarly aligned with those of the ever-sustainable Bay Area.
Use Me's President and founder, Alanna York, developed the all-inclusive hair care line that caters to today's eco- and beauty-conscious woman. She has compiled eight high-end products, each promoting health and balance all while enhancing the experience with essential oils. Two cleansers and two moisturizers are the core of the line, providing professional-level color protection for either fine or coarse hair. Four styling aids complete the line, offering exceptional results for any hair type. Read more
Brooklyn, NY, May 24, 2012 –(PR.com)– This weekend, Brooklyn Industries opened its fourteenth store in Greenpoint, Brooklyn. Continuing the brand's commitment to sustainability, only six sheets of sheetrock were purchased for the construction of the store. The Brooklyn Industries' team built the fixtures from upcycling their own shipping pallets and using found vintage objects and tables.
The store will be powered by 100% wind power and will feature a BKI museum and transitional art installations. Read more
Go Green and Reduce Laundry this year with the New Microfiber Turbie Twist®
ECO SWIM BY AQUA GREEN, the world's leading producer of sustainable swimwear, is changing the world and leading by example.
NEW YORK, March 22, 2012 /PRNewswire/ – Anvil Knitwear, manufacturers of the Anvil Eco Collection for the imprintables and private label apparel markets, announces its sponsorship of theEarth Day Organic Indoor Learning Garden program in partnership with Earth Day New York. The program provides organic container gardens to classrooms in public schools in New York City. Anvil's goal is to equip 10% of the city's schools with an organic garden by next year's Earth Day 2013 Celebration.
Read more
Stylish Design Is Two Shoes In One: High Heel and a Flat
Ton Savon, the only USDA Certified Organic French Soap Manufacturer, Rolls Out Improved Pure Provence Organic Soaps with New Organic Formula and Unscented Bar