Golden Globe nominated pregnant January Jones (Mad Men) was reportedly spotted heading to yoga class in Los Angeles and Silver Lake (California) recently.
Soon-to-be first time mom Alyssa Milano (Charmed) was reportedly seen going to yoga class in Calabasas (California) and Los Angeles sometime back. Read more
Manhattan, NY (PRWEB) June 22, 2011
Solairus Aviation announced today that it will open an East Coast regional office in the New York Area. With this new presence, Solairus personnel will be able to locally support private jet management and aircraft charter jet clients at a variety of airports, while working to grow the company's East Coast market share. This is the second consecutive office opening in as many months (a new Denver office was announced May 12), as the company looks to build upon recent charter jet fleet additions that include a nearby Gulfstream GV based in Teterboro, NJ along with a well established Falcon 50EX in Farmingdale, NY.

Along with its New York office, Solairus is proud to announce new members to their charter jet sales and flight operations teams. Oliver Wolcott, Solairus' Vice President of Business Development, Mark Hill, a Charter Sales Account Executive, and Ryan Rakow, a Flight Coordinator, have joined the company's staff in recent weeks. Read more
Belfast, May 31, 2011 /PRNewswire/ — Belfast is set to mark the 100th anniversary of the launch of one of the city's most famous creations – RMS Titanic. On May 31st 1911, Titanic was launched into Belfast Lough by Harland & Wolff – then the largest shipyard in the world. It took three years to build and just 62 seconds to complete the launch.
To mark the occasion, there will be a special slipway event attended by the Lord Mayor of Belfast, dignitaries of Cherbourg and Titanic societies to reflect Belfast's maritime heritage. There will also be a flare set-off to mark the moment exactly 100 years ago when the Titanic was launched. Read more
NEW YORK, June 1, 2011 /PRNewswire/ — The official launch of Gitanjali USA division, Aston Luxury Group's newest brand, Love Universe at the JCK show in Las Vegas June 3-6, will also ignite a new philanthropic movement – Love Pledge (http://www.lovepledge.org).
Love Universe, a lifestyle jewelry collection marked with distinctive sensibility and innovative design strategy, is a partnership of leading jewelry conglomerate Gitanjali USA and the multi-dimensional house of art, music, fashion, film, design and media, Yellow Fever Creative. Read more
HOUSTON, June 1, 2011 /PRNewswire/ — This Father's Day, nearly four out of ten men say they would give up watching sports for an entire year in exchange for a better wardrobe, according to the Men's Wearhouse Well-Dressed Men Survey.
Luckily, dads won't have to choose, because Men's Wearhouse has the perfect gift for every guy, with stylish selections for every budget. Read more
Washington, DC (PRWEB) June 01, 2011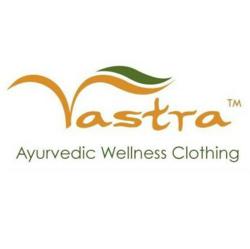 Vastra, a global wellness clothing company based out of Washington, D.C., announced today that it will open its online store on June 19th to launch a line of apparel and bed linens that integrates an ancient, natural technique of dyeing based on the 5,000 year old practice of Ayurveda.
Vastra is an ancient word from Sanskrit that translates to 'clothing' or 'fabric.' Through its line of men's and women's apparel and bed linens, Vastra plans to promote the concept of achieving wellness through organic clothing that is dyed with only medicinal plants and herbs that provide unique healing properties. Read more
SKELMERSDALE, England, May 27, 2011 /PRNewswire/ — Hotter Comfort Concept Shoes decide to share their five decades of specialist shoe making knowledge by creating a new 'how to' guide to healthy happy feet.
As part of efforts to help keep today's 'on-the-go' society on their feet, the experts at Hotter shoes have combined their in-depth knowledge of footwear design and manufacture with foot health advice to reveal top secrets to make happy feet, including: Read more
NEW YORK, May 25, 2011 /PRNewswire/ — Bravado, the leading global music merchandising company and a division of Universal Music Group (UMG), together with Music Entertainment Sports Holdings (MESH), a division of LF USA, today announced the launch of a new venture to create multi-department contemporary lifestyle brands inspired by the powerful connection between music and fashion. The venture will develop, market and distribute diversified collections based on the brands of today's top musical artists. The announcement was made by Lucian Grainge, Chairman and Chief Executive Officer of Universal Music Group, Tom Bennett, CEO of Bravado, and MESH partners Tommy Hilfiger, Joe Lamastra, Andy Hilfiger and Bernt Ullmann.
As part of the new venture, Bravado will partner with MESH on the design, marketing and distribution of exclusive collections and better merchandise, which are expected to launch later this year at specialty and department stores throughout the world. The partnership combines LF USA's strength in building global brands supported by its global sourcing network and distribution resources, MESH's expertise in creative design and fashion opportunities, and Bravado's renowned licensing prowess and world-class roster of superstar artists, to establish an innovative approach to creating, distributing and monetizing branded artist merchandise. Read more
London, UK (PRWEB) May 25, 2011
The world-renowned designer has created not one but three new and exclusive designs for the iconic Diet Coke bottle.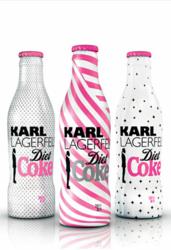 Exclusively available at Harvey Nichols Food markets and on the online Food shop section of harveynichols.com from 16 May 2011, the Diet Coke Limited Edition Collection by Karl Lagerfeld is set to become the perfect accessory for style conscious women everywhere. Read more
MIAMI, Fla. — May 18, 2011 /PRNewswire/ — After two years and $31 million, Miami Marriott Biscayne Bay, Miami's only marina front hotel, has officially unveiled its entirely new look and feel, making it an all-new destination for meetings and business and leisure travel to Miami.
The most remarkable of the hotel's new amenities is the new, reinvented Marriott Hotels & Resorts lobby, with conversation enhancing pod seating with LCD televisions, nooks for working and socializing and an indoor/outdoor Espressamente Illy Café. The lobby easily transitions from day to night while creating a warm, stylish ambiance that fosters relaxation, productive work and informal meetings and social gatherings. The lobby flows into Catch Grill & Bar, an indoor/outdoor restaurant on the bay, with spectacular views of the Miami Beach skyline. Read more