If you want to look trendy in the upcoming season, you have to ensure that you get the right clothing. There is no way that you can look amazingly good when you do not care about what you wear. Indeed, statistics show that the impression that any person creates is greatly influenced by the clothes that they put on. This is the reason why you have to take your time before the start of the next season and identify the trends that are most suitable for you. What should make it easy for you to identify something that suits you is the fact that there are many good trends that you can choose from. However, you also must know that not every trend will be good for you.
Trendy Clothing for Men Read more
We all know and understand the importance of fashion accessories. In many instances, the accessories are what stand to make or break an outfit, so what are the top items and brands that we all should be building into our fashion thinking this summer?
The Bag Read more
New York, NY, June 20, 2012 –(PR.com)– Calling all Eco-Fashionistas: Cala Ossidiana and Kaight boutique are teaming up to bring a trunk show of Eco-friendly swimwear to NYC's Lower East Side on Saturday, June 23rd from noon to 6pm. Cala Ossidiana designer Anne Pachan will visit the store for the trunk show to help customers select the best fitting swimsuit, and to style it with Kaight's fabulous accessories for a beach getaway. Enjoy refreshments and island-inspired music while you shop, and take home gift bags sponsored by Bio Supplements haircare.
About Cala Ossidiana:
- Cala Ossidiana creates eco-friendly modern luxury swimwear.
- Cala Ossidiana uses a nylon/Lycra fabric from an Italian mill that shares our sustainable philosophy – their production is run entirely on renewable energy, including solar panels on the factory roof.
- with each meter of fabric purchased, a meter of Argentinian rainforest is preserved through the World Land Trust – that translates to about 1 meter of land for each onepiece swimsuit, and about half that for each bikini.
- all aspects of production and distribution are based here in NYC, often with women- or minority-owned businesses. Read more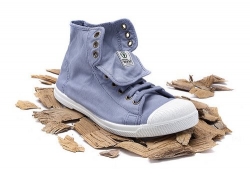 San Francisco, CA, June 09, 2012 –(PR.com)– Refill, reuse, repeat is the concept behind Use Me! Products, an organic, vegan, sulfate-free, paraben-free, eco-friendly professional hair care brand based in Portland, Maine. Now available in the San Francisco area, the small yet growing company hopes for a successful launch, as its philosophy and values are similarly aligned with those of the ever-sustainable Bay Area.
Use Me's President and founder, Alanna York, developed the all-inclusive hair care line that caters to today's eco- and beauty-conscious woman. She has compiled eight high-end products, each promoting health and balance all while enhancing the experience with essential oils. Two cleansers and two moisturizers are the core of the line, providing professional-level color protection for either fine or coarse hair. Four styling aids complete the line, offering exceptional results for any hair type. Read more
It's safe to say we've all probably seen those people out on the dance floor who are "dancing" with their arms flailing around uncoordinatedly, and all you can do is wonder what they would think if they could see themselves in a mirror right at that moment.  Though with embarrassing and incriminating cell phone videos dominating YouTube these days we all probably need to be a little more careful because we could easily end up starring in our own little dancing YouTube video.  And really, how embarrassing would that be?  Check out these 10 signs that indicate you should not be dancing in public:

Read more
Brooklyn, NY, May 24, 2012 –(PR.com)– This weekend, Brooklyn Industries opened its fourteenth store in Greenpoint, Brooklyn. Continuing the brand's commitment to sustainability, only six sheets of sheetrock were purchased for the construction of the store. The Brooklyn Industries' team built the fixtures from upcycling their own shipping pallets and using found vintage objects and tables.
The store will be powered by 100% wind power and will feature a BKI museum and transitional art installations. Read more
Not long now; those dark winter months will soon be but a fading memory, and it will be hard to imagine the shivering cold, heavy coats and thermal socks. Spring is in the air and it's time to come out of hibernation, shed our winter clothes and look forward to a summer season of bright fabrics and uplifting cuts. As we look towards Summer 2012, it's easy to see a distinct range of trends that are commencing their trip from catwalk to the high street and look to dominate our wardrobes for summer season and beyond. We've done the research so here's our guide to staying on trend withwomens clothes this summer.
Fabrics Read more
Dating becomes more complex and requires more tech savvy with each passing year. The more social media and communication venues we have, the more involved becomes the process of flirting. Opportunities abound for sending out the message that someone somewhere interests you. If you've got a Twitter account, here are some ways people are using it to twirt:

Read more