July 2, 2011 by admin · Comments Off
Los Angeles, CA, July 02, 2011 –(PR.com)– Based in Los Angeles, WholesaleFashionSquare.com has recently announced a company-wide expansion which adds a larger selection of jewelry and wholesale fashion jewelry to its already impressive collection. This helps move the firm into top-of-mind status for those who value quality costume wholesale jewelry and wholesale fashion jewelry, including discontinued and hard-to-find lines.
As one of the biggest wholesale jewelry outlets in America, WholesaleFashionSquare.com offers the most requested jewelry, as well as special offers, and the most recent products on the market. Its line includes the most popular costume earrings, necklaces, rings, watches, anklets, toe rings, and bracelets, and also the newest styles as they are being introduced. All of the jewelry is also offered at some of the lowest possible prices found on the internet. Read more
July 2, 2011 by admin · Comments Off
City of Industry, CA (PRWEB) July 01, 2011
A leading online distributor of wholesale fashion jewelry, Cerijewelry, celebrates the Fourth of July with a storewide sale. Take 5% off on all wholesale fashion jewelry purchases from July 1 to July 15, 2011 by using the special promo code JULYSALE5 upon checkout. Log on to Cerijewelry.com now for more information.
Retailers and resellers in search of top quality, trendy and wallet-friendly wholesale fashion jewelry can check out Cerijewelry's constantly updated newly arrived and certified top sellers catalogue. The online wholesale fashion jewelry store also offers pre-selected sterling silver jewelry collections, namely the Sterling Silver Stud Earrings, the Sterling Silver Engagement Rings, the Sterling Silver Colored Gemstone Rings and the Sterling Silver Cocktail Rings. Cerijewelry also has a special 2011 Spring Rings Kit—a collection of the company's best spring ring styles available at a discounted price of $230. The company's wide array of wholesale fashion jewelry pieces include rings, earrings, necklaces, pendants, brooches, bracelets, bangles, rings and men's jewelry. The company also offers flat rate shipping fees worldwide with a minimum purchase amount of $100. Aside from regular promotions, Cerijewelry also has special catalogues for entrepreneurs on a budget. Check out the Clearance and Special sections where customers can find deals and steals for under $4. Volume discounts are also available for bulk buyers, starting at a 5% discount for purchases worth at least $1,000. Online shoppers and visitors may also take advantage of the helpful company website resources for both retailers and customers such as a currency converter, a ring size chart and an international size conversion chart. Read more
June 30, 2011 by admin · Comments Off
Union Street Goldsmith is inviting everyone to have jewelry appraised in order to obtain the proper insurance.
June 27, 2011 by admin · Comments Off
Lincoln, NE, June 27, 2011 –(PR.com)– Liz Snider, owner of CrystalMood.com, has announced the launch of company's new website and online store. The store features fashionable hair jewelry, one of today's fastest growing accessories for trendy fashionistas.
"Hair sticks emphasize the intellectuality that a woman can show when she wears an up-do and the sexy charm when she releases the hair stick," said Snider. "We may be the first site that allows customers to search for hair sticks by its total length and functional length." Read more
June 25, 2011 by admin · Comments Off
MyReviewsNow is excited to announce its new affiliate partnership with the JewelClub.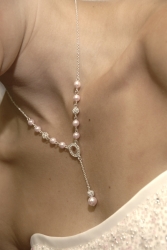 San Francisco, CA, June 24, 2011 –(PR.com)– The JewelClub sells a wide assortment of luxury jewelry through their website, and members receive discounts as high as 80 percent on all of the jewelry. The JewelClub was previously limited to employees of a jewelry manufacturer, but the website is now open to the public. The company has a number of protections for purchases to ensure that every customer is completely satisfied with their luxury jewelry. Read more
June 10, 2011 by admin · Comments Off
Erlanger, KY (PRWEB) June 10, 2011
Jewel-Craft, Inc., a full-service jewelry trade shop, offers retail jewelers the ability to increase capabilities, expand service offerings, and focus on the most important thing in the store—the customer. Since 1947, Jewel Craft has provided repair, trade work, restoration, stone setting, appraisals, and custom jewelry design to retail jewelers nationwide.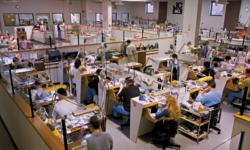 "Retail jewelers of all size are facing the same challenges; they are looking for ways to increase value, improve efficiency, and increase profitability," said Benet Wesdorp, president of Jewel-Craft, Inc. "We understand the challenges and have built our entire business around providing retail jewelers with the repair and restoration services needed to expand their resources and exceed customer expectations." Read more
June 5, 2011 by admin · Comments Off
Marin, CA (Vocus/PRWEB) June 05, 2011
The Ross Goldsmith in San Anselmo announced today a special promotion: Any client who orders a custom designed diamond engagement ring will receive a free pair of tickets to the next concert of Marin Oratorio.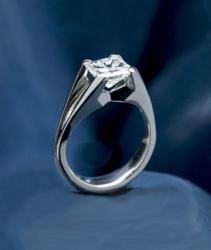 Ross Goldsmith owner and jewelry designer, William McBride is a long time singer with Marin Oratorio and happily promotes its "fabulous" concerts. Read more
June 3, 2011 by admin · Comments Off
Los Angeles, CA (PRWEB) June 02, 2011
In keeping with their commitment to an ethical business model and socially conscious practice, Apples of Gold jewelry is proud to highlight a new line of selected engagement rings and wedding bands made entirely of environmentally friendly recycled gold. Listed as one of the hottest trends in engagement rings and wedding bands at TheKnot.com, recycled gold is getting positive press and a warm reception among brides and grooms looking for a greener version of gold.
Since gold is certainly not a pollutant, nor a waste material likely to clog up the planet's landfills, it isn't immediately obvious why recycled gold would be environmentally beneficial. However, in the case of gold, it is the process, not the product itself that constitutes the environmental endangerment. Gold mining and extraction can take a significant toll on communities and ecosystems, polluting land and water systems, using large quantities of energy, and generating exorbitant waste. Read more
May 31, 2011 by admin · Comments Off
Tel Aviv, Israel (PRWEB) May 31, 2011
Upon receiving a client request to create a rare collector's item, the team at Leibish & Co. relished the opportunity to fulfill their client's dream. Chavi Itzhakov, Chief Jewelry Designer, worked together with the client to turn their dream into reality.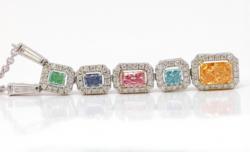 The cross fertilization of creative input culminated in the conception of the Four Seasons Pendant. The concept evolved to create a piece of haute joaillerie embodying the four seasons of the year and what they represent. Read more
May 27, 2011 by admin · Comments Off
Niles, IL (PRWEB) May 27, 2011
Celebrating the rich beauty, fascinating history and lush reward of the Emerald Isle, The Bradford Exchange announces the release of the Blessings of Ireland emerald bracelet, an exclusive fine jewelry design marked by heritage and artistry. Exquisitely crafted with contemporary style and elegance, this unique Irish bracelet arrives with a custom presentation case and gift box, making it an impressive gift or addition to one's own personal jewelry wardrobe.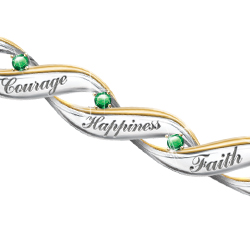 The proud heritage of Ireland and the pastoral splendor of its countryside have long inspired poets, painters, and patriots who for centuries have proclaimed it to be their one true jewel. From Cork to Donegal, from Galway to Dublin, this verdant inspiration has prompted masterpiece works of art in every discipline throughout history. Even today, the muse-like qualities of the Emerald Isle have not diminished, as evidenced by this fine example of Irish jewelry. Read more