NEW YORK, May 16, 2011 /FashionNews/ — Clinique, one of the world's leading cosmetics brands, names makeup artist Jenna Menard as its first Global Colour Artist. A rising star in the beauty industry, Menard brings a decade of expertise and a modern perspective to Clinique. She shares the brand's philosophy that makeup can complement the natural beauty of a woman. Menard has received widespread recognition for her makeup artistry through her work in top magazines globally, with celebrity clientele, and from the runways of the fashion capitals of the world.
In this newly created position, Menard will play an active role in creating compelling digital content to amplify Clinique's colour positioning. She will help develop and star in how-to videos that will give women quick, easy ways to achieve their desired makeup looks. Additionally, she will work closely with the Clinique Product Development, Marketing and Education teams to inspire the development of new products, trends and application techniques. Read more
ORLANDO, Fla., April 23 /FashionNews/ — KROMA Makeup is proud to carry the Absolutely-Natural line of suncare and skin care in their award winning makeup studio in Maitland, FL.  The Absolutely-Natural sun and skin care products will complement the all natural, hand-made makeup that has helped earn KROMA a reputation for quality and luxury.  
"We are happy to recommend Absolutely-Natural as the product provides excellent protection with the minimal amount of ingredients as possible.  It also smells and feels wonderful, which is an important part of consumer adoption.  We also like that we can use one product for face and body." – Lee Tillett – President KROMA Makeup By Lee Tillett, Inc. Read more
LOS ANGELES, CA (February 2010)–The Makeup Show LA is excited to announce a new Editorial Forum: From Concept to Cover Shot: Working in Editorial featuring LA, The Los Angeles Times Magazine, on Monday, March 1, 2010 from 1pm-2:30pm.
Join LA, Los Angeles Times Magazine Editor Nancie Clare and Creative Director Rip Georges for a unique panel presentation on the behind-the-cover creative process of working in print and multimedia, from concept to selecting the creative team to artistic direction and cover shot. Read more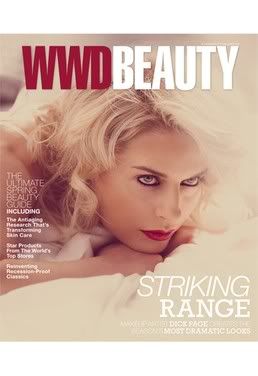 LOS ANGELES, March 18/ — Women's Wear Daily, the leading professional journal for the fashion, beauty, and retail industries, selected Los Angeles-based Beauty Collection as one of 14 global best-sellers in the just released issue of its quarterly WWD Beauty Biz magazine. Beauty Collection was one of six U.S. retailers to make the list, and the only retailer in the state of California to be featured.
Women's Wear Daily's WWD Beauty Biz Spring issue focuses on the major products and trends of the season. This year, WWD challenged its writers around the world to seek out the best and the brightest businesses operating in the beauty industry. They found that retailers and marketers like Beauty Collection have done more than just give lip service to the concept of unique and compelling propositions. Across all categories, groundbreaking innovation and inspired design have resulted in products that trigger both need and want. Read more
Norwalk, Conn. (PRWEB) June 23, 2008 — Each season, cosmetic lines tell consumers a different "color story," which basically is the group of colors that go together with the fashion trends for the same season. Summer 2008 is all about clothing with bright, bold colors, and the make-up has to match accordingly. When it's time to refresh the make-up bag to bring in the bright and golden shades for the summer, wise shoppers use the savings they get from savings programs like Shopping Essentials (SM), a leading discount membership program offered by Adaptive Marketing LLC.
From bright red lips and accentuated eyebrows to the neo-bohemian dark eyes and girly, electric-blue eye shadow, women can play with it all this summer. One thing all women should remember, notes Shopping Essentials, is that no color will look good on a damaged skin, so before any make-up is applied, moisturizing (with an SPF factor of at least 30) and foundation are key. Apply the first one, and wait 20 minutes or so before applying a light, preferably liquid foundation. Read more