August 17, 2011 by admin · Comments Off
Mango Madness Skin Care announces Peptide 6™ wrinkle cream to help reduce wrinkles by promoting the process of natural collagen production for smoother skin.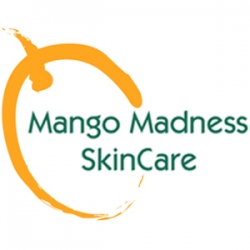 West Palm Beach, FL, August 16, 2011 –(
PR.com
)– Anti-aging skin care product retailer Mango Madness Skin Care, Inc. has announced Peptide 6™ wrinkle cream, containing six potent peptides for the ultimate anti-aging
peptide wrinkle cream
.
Read more
June 24, 2011 by admin · Comments Off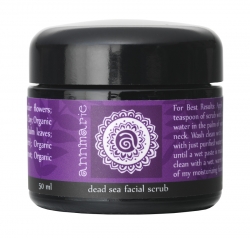 Berkeley, CA, June 22, 2011 –(PR.com)– Annmarie Gianni's new Dead Sea Facial Scrub is the latest development from her natural and organic skin care line. Created from dead sea mud, lavender, and siliceous earth, this scrub is rich in minerals which will nourish and feed the skin.
Since its beginning in 2010, Annmarie Skin Care has prided itself on creating products that are free from chemicals, additives, parabens, and other ingredients known to be drying and potentially dangerous to the skin. Annmarie's Dead Sea Facial Scrub is the 14th product in the collection, and provides deep cleansing power while softening, smoothing, and polishing rough skin.
Read more
May 28, 2011 by admin · Comments Off
North Garden, VA (PRWEB) May 28, 2011
Garden of Eve Kicks off this summer with a June 'After Sun Skin Care Duo Special.'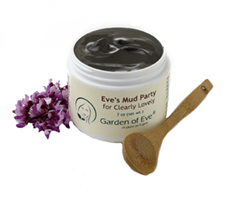 After Sun Skin Care is the most important warm weather skin care. These are a vacation must have items. Be sure to pack your hat, your sun screen and mostly your After Sun Skin Care products. Whether your favorite outdoor summer activity is at the beach, lake, pool or hiking, caring for the skin after being in the sun is crucial. Garden of Eve offers two After Sun Care products that people love and rave about. Read more
January 6, 2009 by admin · Comments Off
Brooklyn, NY (PRWEB) January 2, 2009 — Our quality color collection consists of Face Makeup to include liquid foundations, crème-powder foundations, stick foundations, powder foundations, loose and pressed powders and our most popular Collage powder that blends together for bronzing, highlighting and evening out skin tone for a soft and youthful glow; Eye Makeup to include eye shadows, brow powders, gel eyeliners, eye pencils, liquid eyeliners, loose mineral eye dusts and mascaras; Lip Products to include lip balms, lip glosses, lipsticks, lip pencils, a lip palette with a collection of six lipsticks in a pot for customers to wear alone, or to create their own combination, and a Vitamin C anti-aging lip treatment to smooth out fine lines and wrinkles while protecting lips from environmental damage.
The Company's high performance skin care products addresses all skin types, including the most sensitive skin with sulfate-free Cleansers, Toners and Moisturizers with combined ingredients to bring balance to an individual's skin type. Customers can then expect comfortably soft and smooth skin – whatever their skin type. For extra care, we offer granular Exfoliators for every skin condition to reveal a more perfect, younger and vibrant-looking skin in seconds, and facial Masques to revitalize, nourish, soothe and firm to produce visible results in just minutes of use. For dark spots, we offer a lightening crème to gently diminish hyperpigmentation, sun and age spots with visible results after 2 to 4 weeks of continuous use. Read more