T4 Spa and the Professional Beauty Association (PBA) announced a charity auction to be held at PBA Beauty Week on August 2, 2011 in Las Vegas. T4 Spa will provide its lounge area furniture set in use at the event to be auctioned and the proceeds will benefit the Professional Beauty Association's NCA-Disaster Relief Fund.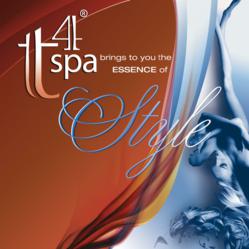 Houston, TX (PRWEB) July 19, 2011 Read more
Shanghai, China, July 07, 2011 –(PR.com)– Popular Shanghai spa and beauty services brand Dragonfly Therapeutic Retreat has now opened its second location in Pudong within the Kerry Parkside retail mall, adjacent to the Shanghai New International Exhibition Centre.
Dragonfly @ Kerry Parkside is conveniently located across from Century Park on the ground floor of the Kerry Parkside retail mall that links the SNIEC with the Kerry Parkside office tower, service apartments and the new five star Kerry Hotel. Read more
New York, NY (PRWEB) October 20, 2008 — SpaFinder.com, the world's leading spa search and information website, today announced the launch of a powerful new 24-hour online spa treatment booking service on its website. With just a few mouse clicks, spa goers can now search and book spa treatments online at leading spas–at any time of day, and even if their chosen spa is closed.
Read more
Raleigh, NC (PRWEB) August 7, 2008 — Stylists no longer have to put down their scissors and combs to take new appointments. A new online salon management service allows stylists and salon owners to book appointments, manage inventory and market their services for less than a dollar a day. The concept for was created by Jana Parker, a programmer with more than twelve years of experience.
"My niece was doing my hair and she kept answering the phone to schedule other hair appointments," Parker said. "Later, while we were at lunch, one of my nieces' customers approached her about calling to make an appointment. We thought, 'wouldn't it be nice if customers could just go online to set up their appointments?" Read more
Isla Mujeres, Mexico (Vocus/PRWEB ) May 30, 2008 — Unik Island Resort & Spa, a new luxury boutique brand in Mexico, announces it will open its flagship hotel on November 1, 2008 on Isla Mujeres. Just off the coast of Cancun, accessed by a 25-minute private yacht transfer, the resort will feature 84 suites and full-service amenities.
Operated by the de la Peña family—long-time hoteliers in the Riviera Maya region of Mexico—Unik Island Resort & Spa opens the door to a level of service and accommodations that had yet to be reached in Isla Mujeres. "Were raising the bar as far as hotels on this island are concerned," says Patricia de la Peña, vice president of the group. "With Unik Island Resort & Spa, were looking to attract the discerning traveler who has stayed at upscale hotels around the world—we want them to find in Isla Mujeres the same impeccable service and exquisite surroundings that they have grown accustomed to during their travels here in our corner of the globe." Read more