June 11, 2011 by admin · Comments Off
(PRWEB) June 11, 2011
Here at VIE Hotel Bangkok, discovering those moments is an intriguing journey. VIE Hotel invite guests to take advantage of the hotel special room package deal inclusive of exploratory quest of Bangkok city and a memorable visit to the renowned Jim Thompson House. It also includes a 'silky consultant' as the personal expert of the fascinating Thai silk.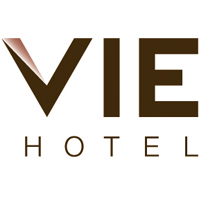 Check-in to a specious Deluxe Suite room before guests start the privilege day with the grand breakfast at VIE Hotel's award-winning restaurant, VIE Wine & Grill where everyone will experience exceptional cuisine and attentive service. After breakfast, begin the exploration of Bangkok with a complimentary day pass for the sky train. Read more
July 16, 2010 by admin · Comments Off
Touch, and experience the exquisite beauty of Royal Thai silk. Cherish the best selection of our hand-woven Thai silk, each piece a work of art by dedicated weavers who master the ancient weaving artistry and its special techniques. Each piece of hand-woven silk embodies Thailand's ancient history and culture. Each design reflects the artistic ingenuity and local wisdom that has been passed down through centuries. From silk cocoons to a wondrous piece of Thai silk, the different patterns and weaving techniques reflect different local identities and Thailand's rich cultural diversity. The unmatched beauty of Thai silk has now become a precious asset to the country's textile and garment industry in the international arena.
Come cherish our "Royal Thai Silk" at the New York International Gift Fair 2010 Read more
August 2, 2008 by admin · Comments Off
 As part of its efforts to brand Bangkok as the "ASEAN Fashion Center", the Department of Export Promotion (DEP) under the Ministry of Commerce is planning to accentuate the capacity of the Thai fashion and leather industry by showcasing the "Bangkok International Fashion Fair and Bangkok International Leather Fair 2008" (BIFF & BIL 2008), to take place during 27-31 August 2008 at Bangkok International Trade & Exhibition Center (BITEC) Bangna.
BIFF & BIL 2008 is regarded as the foremost regional sourcing and networking platform for both local and overseas fashion trade professionals. The event provides an excellent opportunity to pronounce Thailand's fashion and leather business capability in a full range of services including design, manufacture and merchandise, with emphasis on a strategy of value-added in every segment of the fashion and leather industry to enhance global competitiveness. To communicate this concept and attract participation from buyers, sellers, manufacturers and agents, the event will be divided into fashion shows and exhibitions to present fashion and leatherware collections by Thaland's established designers as well as selected young up-and-coming designers in order to provide a comprehensive showcase. Read more